Dramakarma offer interactive drama workshops that will bring your curriculum to life. We provide fully researched and fun drama workshops to support and enhance topics across your curriculum from KS1-3.
We can tailor make the topic to your requirements and guarantee that the children will become immersed in the world of the characters, times and events that together we will portray.
Bespoke Workshops
Dependant on an adapting an existing session to suit your school topic or class size or if it is something completely new, get in touch to find out what we can offer you. We can put together bespoke packages dependant on you needs.
KS1
Our KS1 and Early year's workshops are designed to encourage, entertain and inspire young students. Our facilitator actors will bring figures from history and literature to life so the students can join them on their journey and help them tell their story.
To have Stig of the Dump, The Three Little Pigs, Florence Nightingale, Samuel Pepys, Cleopatra or a character of your choice visit your class contact us now!
Dramakarma have brought the children's project learning to life. Some of the quietest students have grown in confidence. The props and clues that Kevin and Chloe provide are truly inspirational and draw everyone right into the heart of the drama, all desperate to contribute their ideas. The club is always fully booked. Highly recommended.

George Muxworthy, Headteacher at Rode and Norton St Philip School Federation
Example Workshops
See some of our example workshops below.
History/Literacy KS1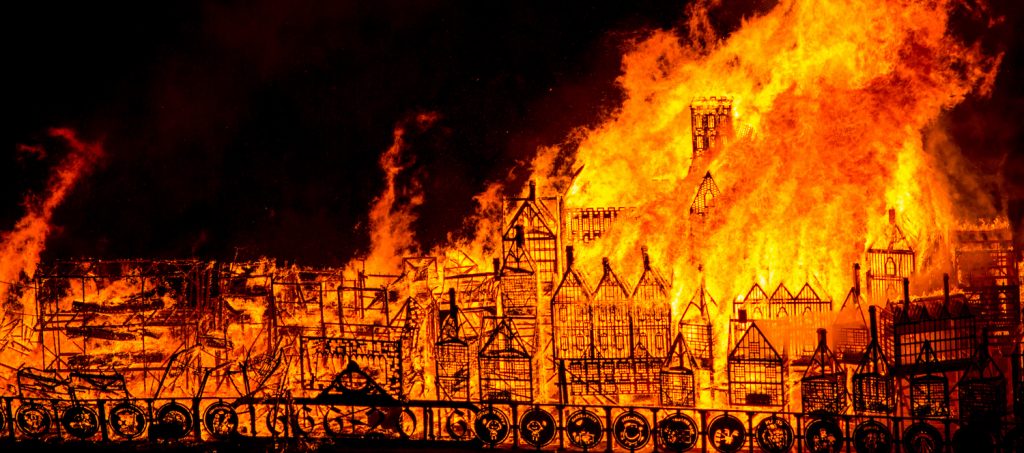 The Great Fire of London
Experience London in 1666 as your pupils recreate life in Pudding Lane, become the fire as it grows and spreads, meet the famous diarist Samuel Pepys, and debate the rebuilding of the city.