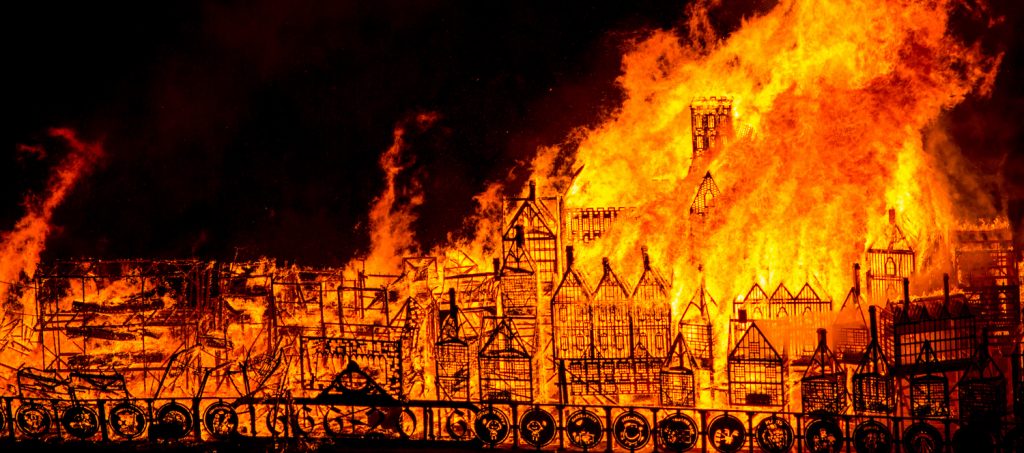 Great Fire of London Workshop
Meet the inhabitants of Pudding Lane, including Thomas Farrinor and his family. Bringing the great fire to life in the dramatic and sometimes comical workshop.
Meet King Charles and his servants and the useless Lord Bludworth, who did very little to help the situation! Discover who Samuel Pepys was and how he helped the King and his men stop the fire frome spreading even further than it did. Learn about the bucket brigade and the King's brother, the Duke of York.
Find out what the families who lived on Pudding Lane did when the fire broke and how they survived. Become one of the survivors and live their story.
This workshop ties in with the curriculum and we work with the teachers to enable them to achieve work in an out of the classroom.
Having Kevin and Chloe work with our children truly enriched the topic of the Great Fire. Exploring this topic through drama brought this significant part of history to life for our children. The children absolutely loved being in London during 1666; meeting Samuel Pepys, Thomas Bloodworth and King Charles II. The sessions were delivered in such a comical way and they were certainly memorable for the children. I was so pleased with the number of facts that the children were able to retain after each weekly session. 

Having worked with Dramakarma on many occasions, what always surprises me is the certain pupils that become animated through drama that I would never expect to. As a class teacher, this is always incredible to watch!

Greg Banton, Berkley First School
What will you get?
6 x 1.5hr lessons. These can either be done a 3 x 3hr morning or afternoon workshops