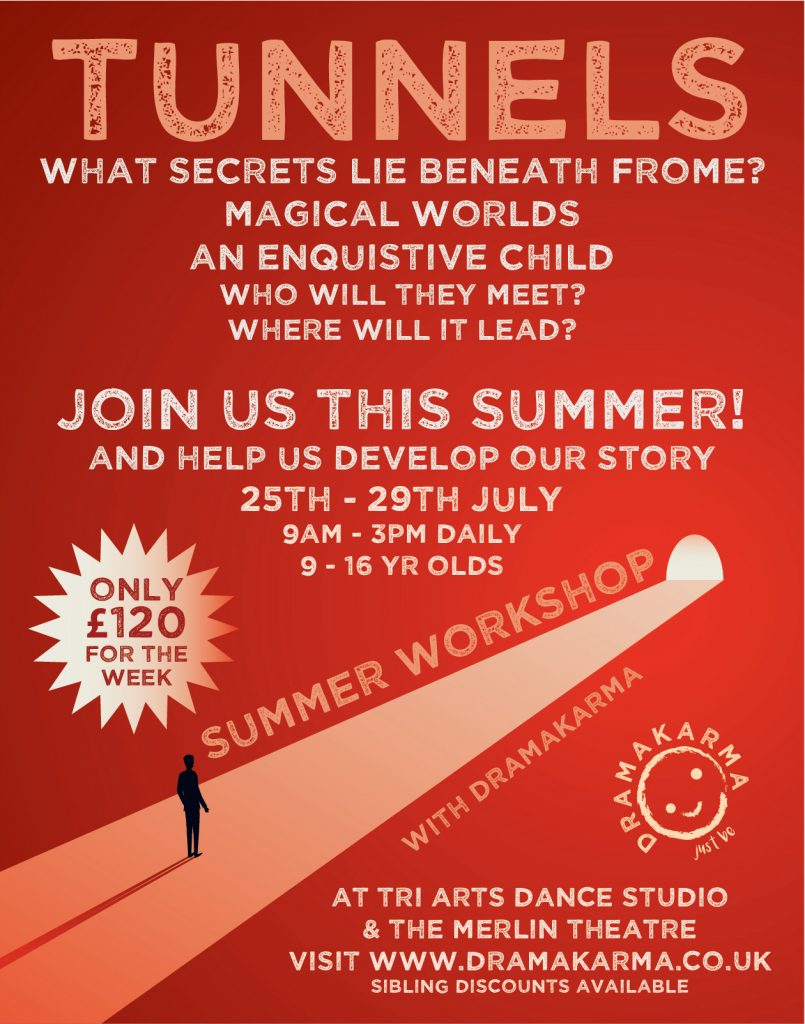 What secrets lie beneath Frome?
Magical worlds
An enquistive child
Who will they meet?
Where will it lead?
Brae's family sell their house in London and move into an old property in Frome. Brae, fascinated by history, suddenly find themselves surrounded by it. But when they finds out about the tunnels that are said to lie beneath the old town like vital arteries, stretching out a lifeline to surrounding villages, they have to know more. But they cannot understand why others are reluctant to discuss it. Don't they care? Are they hiding something? Brae plans an expedition that will take them underground into worlds they haven't even imagined. The secrets of the tunnels are revealed, but at what cost? Some things are best left as they are…
Join us for a week's improvisation and song, leading to a performance to parents.
WHEN: 25th – 29th July, 9am – 3pm daily.
AGE: 9 – 16 years
COST: £120 for the week
LOCATION: 25th – 27th at Tri Art's Dance Studio (Unit L8, Marshall Way, Frome, BA11 2FB)
28th and 29th at The Merlin Theatre in Frome.