SHACKLED.
Young actors 13-16 needed to join our cast of 'young offenders' every Wednesday at the Merlin from 4.45-5.45.
Come and help our team develop their idea. We also need a judge and a crooked business person known as "The Boss"!
Sign up for the spring term 2022 today!
Kids will learn to work as a team, enhance their improvisation skills and explore their own ideas, leading to an end of term performance.
Sign up for a one week trial below, today!
Or contact Chloe or Kevin at info@dramakarma.co.uk for more information.
When & Where
For the duration of the spring term (excluding half term week and the last Wednesday of the term).
Final session Wednesday 30th March 2021. NB We will not be running the club on the last Wednesday of the Spring term.
4.45 – 5.45pm at The Merlin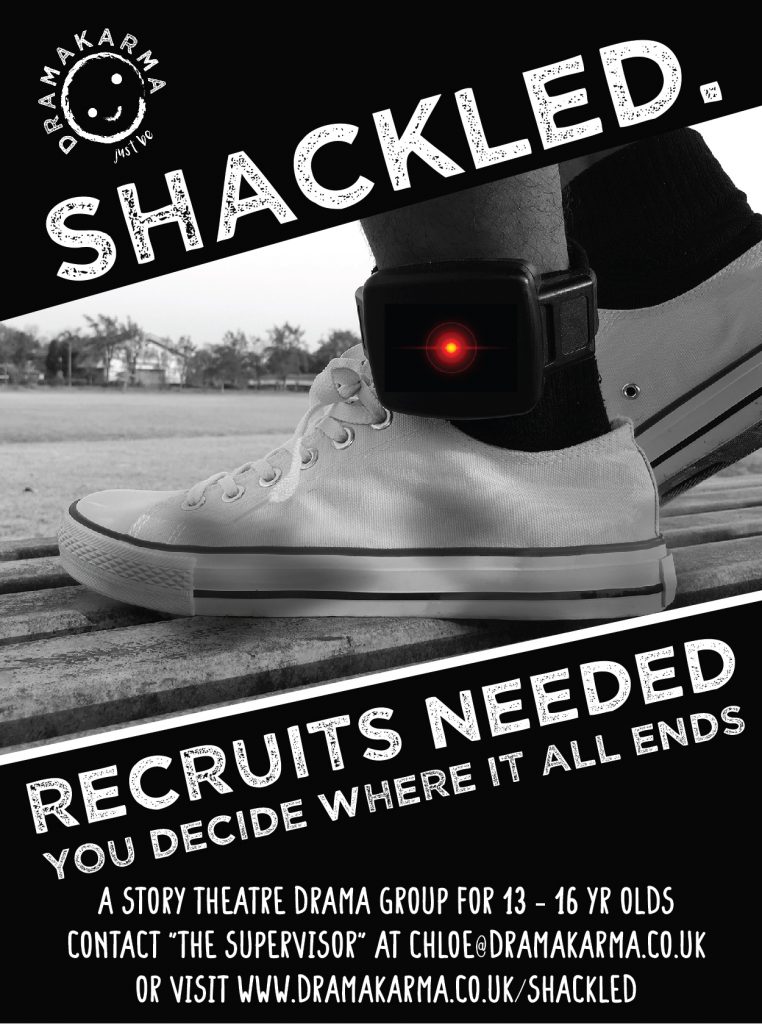 ---
Join the club
Creative Drama for 13 - 16 Year Olds